THE place for piano sheet music / big band arrangements / vocal sheet music / karaoke backing tracks online
Change currency to: | | | | |
MAKIN' WHOOPEE! (BIG BAND CHART)
Dr. John and Rickie Lee Jones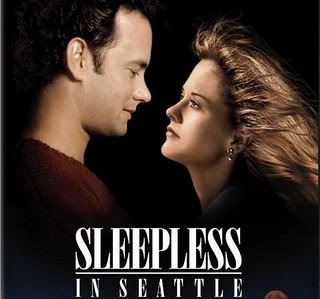 MAKIN' WHOOPEE! (KHAN / DONALDSON)
BIG BAND, PRICE £30
Artists: Dr. John and Rickie Lee Jones
CLICK HERE FOR PDF SCORE SAMPLE
Cart purchases will be sent by post. Alternatively, for immediate download please click below
At the end of the payment process please click the 'Return to Merchant' link for access to the download page
A note-for-note transcription of the Grammy award winning arrangement recorded by Dr. John and Rickie Lee Jones, featured in the film Sleepless In Seattle and on the soundtrack album. All instrumental parts are fully notated, including the piano solos and fills, and the actual rhythm guitar chords played. The synth horn chords have been given to the trombones, which fills out their otherwise sparse contribution nicely. Vocally, this version is very adaptable and can be sung by a solo male vocalist, a solo female vocalist, or as a male / female duet as on the original recording. Arranged for 5444 big band, complete with score and parts.
For further information or to place an order, please send an email to: info@cabotmusic.co.uk
Another bride, another groom,
Another sunny honeymoon,
Another season, another reason
For makin' whoopee!
A lot of shoes, a lot of rice,
The groom is nervous, he answers twice,
It's really killing that he's so willing
For makin' whoopee!
Picture a little love nest
down where the roses swing.
Picture that same sweet love nest,
Then what the years can bring.
He's washing dishes and baby clothes,
he's so ambitious, he even sews,
So don't forget, folks, that's what you get, folks,
For makin' Whoopee!
Another year, or maybe less,
What's this I hear, well can't you guess,
She feels neglected and he's suspected
Of makin' whoopee!
She sits alone most every night,
He doesn't phone, he doesn't write,
He says he's busy, but she say, 'Is he?',
He's makin' whoopee!
He doesn't make much money,
only five thousand per,
Some judge who thinks he's funny
Says, 'You pay six to her'.
Now he says, 'Judge, suppose I fail?',
Judge says, 'Budge right into jail!',
You'd better keep her, yeah, I think it's cheaper
Than makin' whoopee!
Than makin' whoopee!
Than makin' mm mm,
Makin' oo, oo oo,
Makin' mm.