THE place for piano sheet music / big band charts / vocal sheet music / karaoke backing tracks online
Change currency to: | | | | |
HOME | PIANO SHEET MUSIC INDEX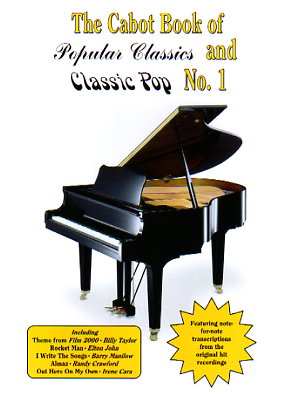 The first in a series of piano books is now available, entitled The Cabot Book of Popular Classics and Classic Pop, No. 1 (Price £12). The contents list is as follows:
1. Moonlight Sonata (Beethoven)
2. Largo from New World Symphony (Dvorak)
3. Prelude No. 1 from The Well-Tempered Clavier (J. S. Bach)
5. Solace (from The Sting) (Scott Joplin)
6. I Wish I Knew How It Would Feel To Be Free (Theme from Film 2004) (Taylor / Dallas)
8. I Write The Songs (Bruce Johnston)
10. Out Here On My Own (from Fame) (M. Gore / L. Gore)
Each of the piano books in this series will consist of five classical pieces and five popular songs. The latter are arranged in 'audition' format, consisting of an 'off-the-record' piano accompaniment and a separate vocal stave. The arrangements in book 1 are also available individually (Price £3) - please click on the song name in the list above for purchase and download instructions.
Listed below are several more 'audition arrangements' which we hope to include in The Cabot Book of Popular Classics and Classic Pop series in due course. Following a number of requests, most of these are now also available to customers individually (Price £3). Arrangements completed so far can be purchased from individual web pages for each title by clicking on the song name or the Buy Now button. Alternatively, please send an email to: info@cabotmusic.co.uk
* * *
AUDITION ARRANGEMENTS
ALL BY MYSELF (FROM BRIDGET JONES'S DIARY)
(lead vocal + piano accompaniment + chord symbols)
Artist: Jamie O'Neal
PRICE £3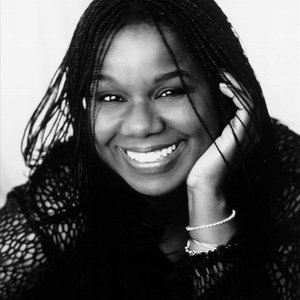 (lead vocal + piano accompaniment + chord symbols)
Artist: Randy Crawford
PRICE £3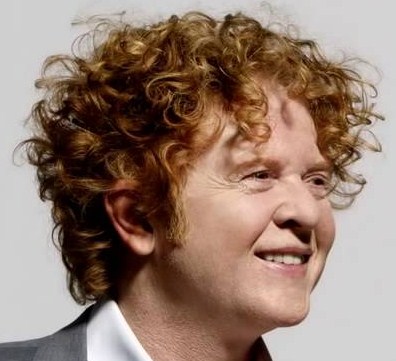 (lead vocal + piano accompaniment + chord symbols)
Artist: Mick Hucknall / Simply Red
PRICE £3

(lead vocal + piano accompaniment + chord symbols)
Artist: Oleta Adams
PRICE £3

(lead vocal + piano accompaniment + chord symbols)
Artist: Olivia Newton-John
PRICE £3

* * *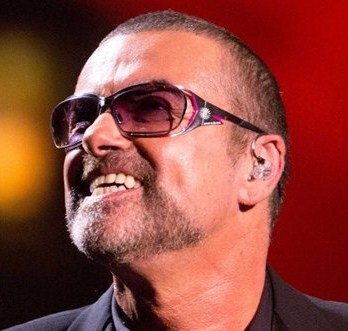 I REMEMBER YOU (FROM SONGS FROM THE LAST CENTURY)
(lead vocal + piano accompaniment + chord symbols)
Artist: George Michael
IT'S ALL COMING BACK TO ME NOW (FROM FALLING INTO YOU)
(lead vocal + piano accompaniment + chord symbols)
Artist: Celine Dion
PRICE £3

* * *
NATURE BOY (FROM A NEW DAY HAS COME)
(lead vocal + piano accompaniment + chord symbols)
Artist: Celine Dion
NEIGHBORHOOD (FROM ALLY MCBEAL)
(lead vocal + piano accompaniment + chord symbols)
Artist: Vonda Shepard
PRICE £3

OUT HERE ON MY OWN (FROM FAME)*
(lead vocal + piano accompaniment + chord symbols)
Artist: Irene Cara
PRICE £3

* * *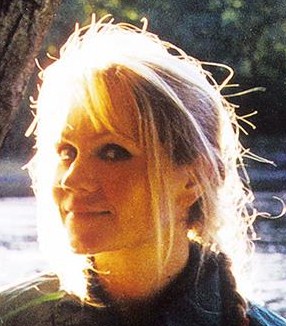 OVER THE RAINBOW (FROM SONGBIRD)
(lead vocal + piano accompaniment + chord symbols)
Artist: Eva Cassidy
* * *
PROMISE ME
(lead vocal + piano accompaniment + chord symbols)
Artist: Beverley Craven
* * *
SAVE THE BEST FOR LAST
(lead vocal + piano accompaniment + chord symbols)
Artist: Vanessa Williams
* * *
SO FAR AWAY (FROM TAPESTRY)
(lead vocal + piano accompaniment + chord symbols)
Artist: Carole King
* * *
THE END OF THE WORLD (FROM ALLY MCBEAL)
(lead vocal + piano accompaniment + chord symbols)
Artist: Vonda Shepard
* * *
WHAT I DID FOR LOVE (FROM A CHORUS LINE)
(lead vocal + piano accompaniment + chord symbols)
Artist: Priscilla Lopez
WHEN SHE LOVED ME (FROM TOY STORY 2)
(lead vocal + piano accompaniment + chord symbols)
Artist: Sarah McLachlan
PRICE £3

* * *
YESTERDAY ONCE MORE
(lead vocal + piano accompaniment + chord symbols)
Artist: The Carpenters
* * *
YOU'VE GOT A FRIEND (FROM TAPESTRY)
(lead vocal + piano accompaniment + chord symbols)
Artist: Carole King
CWM RHONDDA / BREAD OF HEAVEN - WALES VICTORIOUS (FROM PREMIERE)
(lead vocal + piano accompaniment + chord symbols)
Artist: Katherine Jenkins
PRICE £3

HABANERA FROM BIZET'S CARMEN (FROM PREMIERE)
(lead vocal + piano accompaniment + chord symbols)
Artist: Katherine Jenkins
PRICE £3

ABSENCE (BASED ON SATIE'S GYMNOPEDIE NO. 1) (FROM PREMIERE)
(lead vocal + piano accompaniment + chord symbols)
Artist: Katherine Jenkins
PRICE £3

* * *
---
For further information, please send an email to: info@cabotmusic.co.uk
*Included in The Cabot Book of Popular Classics and Classic Pop No. 1